This Article needs an Image!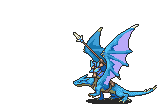 This article is in need of an image(s). Remove this template when an image(s) have been added. If you are unsure whether or not an image is appropriate, please discuss it on the Talk Page.


"Filthy rebels! Fear my blade!"
—Brook's Battle Quote
Brook (also translated as Bluck) is a boss character encountered in Fire Emblem: Thracia 776.
---
This article is a stub. You can help Fire Emblem Wikia by expanding it.
---