This Article needs an Image!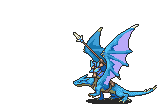 This article is in need of an image(s). Remove this template when an image(s) have been added. If you are unsure whether or not an image is appropriate, please discuss it on the Talk Page.


Civilian, known as Citizen in Fire Emblem: Radiant Dawn and NPC in TearRing Saga: Utna Heroes Saga , is a non-playable class that first appears in Fire Emblem: Genealogy of the Holy War. The class contains the forms of adults and children, though in some games, the Child class appears separately.
Civilians appear on the map as Other Units, having low HP and cannot fight or use any special abilities. Usually, they either must be protected or can be optionally protected for a reward at the end of a chapter. Their role is often that of a static unit to protect, but in their appearance in Radiant Dawn, they were units that were rescued by other NPC units which moved around the battlefield, making the task of protection more difficult.
HP
Str
Mag
Skl
Spd
Lck
Def
Res
Mov
Con
Wt.
Wp.Rank
FE4
20
0
0
0

10

/

0

0

2

/

0

0
-
FE5
10
0
0
0
0
0
0
-
-
TS
10
0
0
0
0
0
0
-
-
FE6
10
0
-
0
0
0
0
0
-
FE7
10
0
-
0
0
0
0
0
-
FE8 (Child)

8

/

7

1

/

0

-
0
0
0
0

0

/

1

-
FE8 (Adult 1)

10

/

9

0
-
1
0
0
0

2

/

1

-
FE8 (Adult 2)

12

/

10

3

/

0

-

0

/

1

0
0

2

/

1

0

/

1

-
FE9
10
0
0
0
0
0
0
0
-
FE10 (Child)
12
1
0
1
3
0
1
0
-
FE10 (Adult)

20

/

18

3

/

2

0
2

4

/

3

0

3

/

2

0

/

2

-
FE10 (Old man)
16
1
0
1
2
0
1
1
-
Fire Emblem: The Sacred Stones