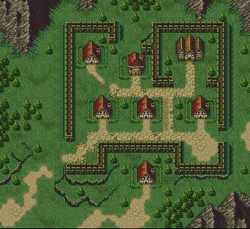 Fiana (フィアナ) is a location in Jugdral in Fire Emblem: Thracia 776. A small village in Thracia, it is protected by the Fiana Freeblades, led by Eyvel. After his flight from Tahra, Prince Leif of Lenster took refuge here.
It is the setting of Chapter 1: The Warrior of Fiana, of Thracia 776
Known Residents
Edit
---
This article is a stub. You can help Fire Emblem Wikia by expanding it.
---
Ad blocker interference detected!
Wikia is a free-to-use site that makes money from advertising. We have a modified experience for viewers using ad blockers

Wikia is not accessible if you've made further modifications. Remove the custom ad blocker rule(s) and the page will load as expected.