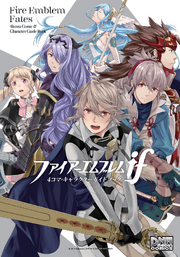 Fire Emblem Fates 4koma Comic & Character Guide Book (ファイアーエムブレムif 4コマ・キャラクターガイドブック) is a comic adaptation of Fire Emblem Fates. The comic also features artworks of characters from the game and all pages are drawn in full color.
Basic info
Edit
Release Date: September 25, 2015
Publisher: Ichijinsha
Language: Japanese
Price: 1,069 Yen
External links
Edit
Ad blocker interference detected!
Wikia is a free-to-use site that makes money from advertising. We have a modified experience for viewers using ad blockers

Wikia is not accessible if you've made further modifications. Remove the custom ad blocker rule(s) and the page will load as expected.