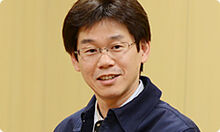 Hitoshi Yamagami is a video game designer who works at Nintendo and is currently the head of one of the EPD Production Groups. He was originally hired as a programmer for Research and Development Division but after his superiors recognized his natural talent for creating games he was allowed to take the lead of his own smaller projects such as Dr. Mario. He would later be promoted and would oversee the development of the Fire Emblem series beginning with Fire Emblem: The Blazing Blade.
Ad blocker interference detected!
Wikia is a free-to-use site that makes money from advertising. We have a modified experience for viewers using ad blockers

Wikia is not accessible if you've made further modifications. Remove the custom ad blocker rule(s) and the page will load as expected.