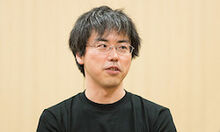 Kouhei Maeda is a planner at Intelligent Systems, who first joined in 2001. He is the main writer behind Fire Emblem: The Blazing Blade and Advance Wars since the Game Boy Advance. With New Mystery of the Emblem, he started to direct the series.
Interviews
Edit
Ad blocker interference detected!
Wikia is a free-to-use site that makes money from advertising. We have a modified experience for viewers using ad blockers

Wikia is not accessible if you've made further modifications. Remove the custom ad blocker rule(s) and the page will load as expected.