Lion King
Talk

0
3,754pages on
this wiki
This Class Article needs Stats adding!
This class article is missing stats from one or more games. Remove this template when they have been added.

Lion King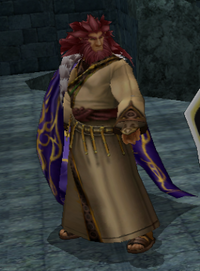 Lion King is Caineghis's exclusive class in Fire Emblem: Radiant Dawn. It is a slightly stronger version of the Lion class that comes with the skill Formshift. This class is very powerful.
When you recruit him, he also come with the skill, Nullify, which adds to his power, and makes him nearly invincible. He is a very good unit to have. When you get him, he is already insanely strong, so it doesn't really matter that you get him so close to the end. He also wields the skill Roar. When you enter the Tower of Guidance, you should make sure he is in your team.