Maruju
Talk

0
3,754pages on
this wiki
Maruju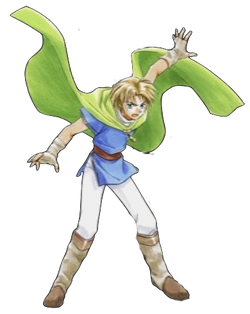 "...I regret running from him. Even without a chance of victory, I should have faced him like a man. I'm ashamed that I survived when so many of our allies were killed..."
—Maruju, in a conversation with Enteh about Gwenchaos
Maruju (マルジュ Maruju) is a playable character from TearRing Saga: Utna Heroes Saga. He is a mage of the Temple of Mars and is Eisenbaha's grandson and Sylpheeze's son and Mel's younger brother. He joins Runan's forces after being ordered to protect Enteh, a task he seems to resent.
Character Information
Edit
Recruitment
Edit
He appears as an NPC unit in Map 5. He will join after speaking to Enteh.
Base Stats
Edit
Growth Rates
Edit
Promotion
Edit
Requires Saint Proof
(Current Level) Sage
HP: +2
Str: 0
Mag: +3
Skill: +3
Agl: +4
Lck: 0
Wlv: +2
Def: +2
Mov: +1