Pegasus Rider
Talk

0
3,753pages on
this wiki
This Class Article needs Stats adding!
This class article is missing stats from one or more games. Remove this template when they have been added.

Pegasus Rider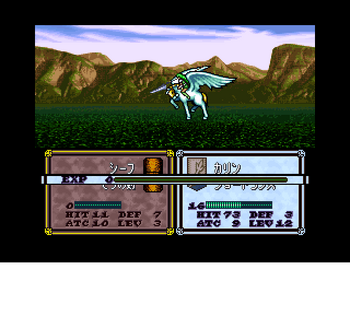 Karin as a Pegasus Rider.
Pegasus Rider (ペガサスライダー) is a pegasus using class exclusive to Fire Emblem: Thracia 776, which promotes to Pegasus Knight, which in this game was a promoted class. This class also appears in Fire Emblem: Genealogy of the Holy War but unused and can only be found through hacking sometimes if it is bought into battle it will make the game freeze.
Notable Pegasus Riders
Edit
Thracia 776
Edit