Seraph Knight
Talk

0
3,755pages on
this wiki
This Class Article needs Stats adding!
This class article is missing stats from one or more games. Remove this template when they have been added.

Seraph Knight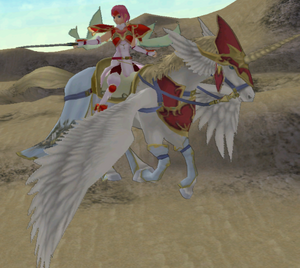 Seraph Knights (known as Enlil Knights in the Japanese version) are third-tier pegasus-riding units in Fire Emblem: Radiant Dawn. As all Radiant Dawn third-tier units, they are made by obtaining level 21 in their second-tier class, or by using a Master Crown. They wield the Skill Canto, like all mounted Units, and Stun, which deals Triple Damage and stuns the enemy for 1 turn. Most Seraph Knights (with the exception of Tanith) will not gain much Strength, but with the skill Stun and plenty of Speed, Skill, and Resistance, they are good units. They can get an SS rank in spears and an S rank in swords.
Notable Seraph Knights
Edit
Radiant Dawn
Edit