Welcome to Fire Emblem Wiki, Kives96!

Welcome to the Fire Emblem Wiki, and thank you for your contributions! There's a lot to do around here, so I hope you'll continue to edit our wiki.

We are really happy to have you here, and look forward to contributing with you!
User Info
Edit
I first became a fan of the Fire Emblem series when Rekka no Ken came out in America. I quickly became a fan and have every game released in America and several of the others.
Rekka no Ken, Sacred Stones, and Fūinn no Tsurgi are my favorite games of the series. I have many play throughs on all of them. I always like the fast and agile characters.
I love the GBA graphics
User Goals
Edit
I am trying to just add info wherever I can and provide strategies for chapters.
Favorite Characters
Edit
Ike: He is so humble; he was the leading general that defeated Daein and was promoted into nobility, but he then turns it all away and goes to reform Greil's Mercernaries. He is also one of the strongers fighters in both games that he appears in.
Lyn: .You just got to love the from commoner to royalty characters, she also has some of my favorite battle animations ever
Hector: He is a beastly tank of a man. He has taken on entire chapters on his own for me.
Eliwood: He is just an overall great person, so kind yet such a strong fighter, especially near the end of the game once he promotes.
Roy: He's the son of Eliwood, which just adds on to how cool he is. He is one of my best characters whenever i play Fūinn no Tsurgi and is just a chill guy.
Lilina: She has that godly magic growth and somehow whenever I play through, she caps her speed stat as well which just adds to why she is so good.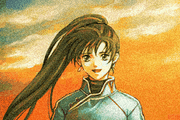 Matthew: He may seem frail and weak at first, but once he promotes into an assassin, he destroys.
Joshua: He has that happy go lucky attitude and is just such a strong fighter that you just have to use him.
Ewan: The super pupil class having access to the entire trinity of magic is just too good. He is also so upbeat and cheery.
Ross: He has the drive to become stronger and to surpass his father, which he has always done when I play with him.