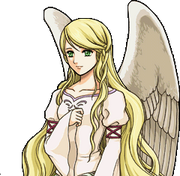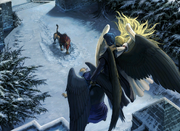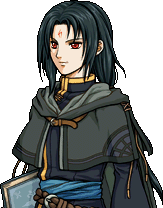 I am a HUGE fan of video games. Especially the Fire Emblem games. Path of Radiance, Radiant Dawn, and Shadow Dragon are my favourite ones.
I also like the Tales Of games. Tales of Symphonia and Tales of the Abyss are 2 of my favourites.
Some of my other favourite vidoe games include: The Legend of Zelda: Ocarina of Time and Soul Calibur 2, 4, and 5.
I have memorized the lyrics of some Galdrar (ie. Galdr of Rebirth, Galdr of Release) and I am currently learning Dawn Awakens sung by the goddess Ashera and Sephiran. From Tales of the Abyss, I've learned the Grand Fonic Hymn, and from Tales of Symphonia, I can sing Colette's Angel Song.
Also, I LOVE drawing manga, and I am a fan of InuYasha.