This Article needs an Image!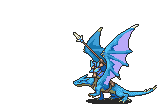 This article is in need of an image(s). Remove this template when an image(s) have been added. If you are unsure whether or not an image is appropriate, please discuss it on the Talk Page.

Valm Harbor is a location in Fire Emblem Awakening. It is a harbor located in Valm that Chrom and his army arrived in Chapter 15 and they also helped Say'ri from the Valmese soldiers.
---
This article is a stub. You can help Fire Emblem Wikia by expanding it.
---