Village of Silence
Talk

0
3,754pages on
this wiki
Village of Silence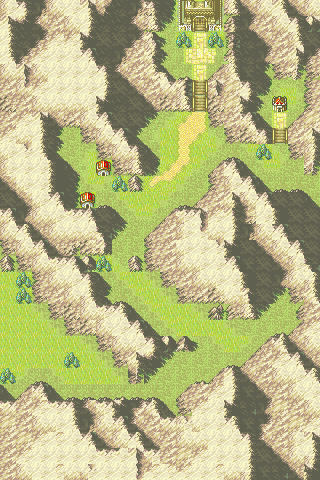 "No... Those things come from Darkling Woods. It's been a long time since they've wandered this far afield. It's as the elder says... Evil omens take many shapes."
— Saleh before the battle
Village of Silence is Chapter 12 of Fire Emblem: The Sacred Stones on Eirika's Route. This chapter is all monster. This chapter you get Ewan (Your last Trainee if you recruited Ameilia on the first go) and he's a Pupil. You also get Saleh, a Sage going to save Ewan. The houses act like villages. Southern house you get Ewan. Northern one you get the barrier staff.
Reinforcements
Edit
When you get halfway up, 3 gargoyles to the south-east, 2 to the south-west, and 3 mauthe doogs in the area where your party began.
Turn 10, 4 gargoyles at the north-west 3 lv 9, 1 lv 10.