Zeiss
Talk

0
3,752pages on
this wiki
Zeiss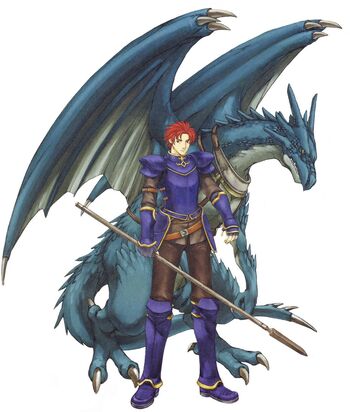 "If the Lycia Alliance Army's leader would allow it, I want to go with you. I want to see the princess' beliefs that moved you so."
— Zeiss speaking to Milady when being recruited
Zeiss is a playable character in Fire Emblem: Binding Blade. He is loyal and red-haired Wyvern Rider of Bern, is Milady's brother, and an extremely loyal soldier to his nation. He is a subordinate of General Narcian. However, he is framed by Narcian for conspiring to give information to the Lycian army, but Galle helps him hide from the fraudulent claims. At first, he is shocked upon hearing that his sister has turned traitor, but he is convinced by Galle to talk things over with her before jumping to conclusions. Upon speaking to Milady, Zeiss is persuaded to switch sides. After the war, he helped Queen Guinivere rebuild Bern.
His wyvern is named Rubley.
Base Stats
Edit
Normal Mode
Edit
Hard Mode
Edit
Growth Rates
Edit
Stat boosters upon Promotion
Edit
HP: +5
Str: +2
Skl: +2
Spd: +2
Lck: +0
Def: +1
Res: +1
Con: +1
Sword Mastery E
Zeiss fits into the Est archetype. He starts out in a low level and quite low stats for a Wyvern Rider, since some of the player's units should be promoted by then (and those who aren't would most likely be near level 20). However, due to some of his high growth rates, he will turn out to be a powerful Wyvern Lord and even surpassing his older sister, Milady, in some stat areas (particularly in Hard Mode when he gets enormous stat bonuses). In particular, his strength and health growths are relatively high, so he should have little to no problem maxing these stats. However, like most Wyvern Riders and Lords, his luck and magic resistance suffers, so he is very susceptible to magic and high critical rates. Also, as with all fliers, he is vulnerable to bows, although this can be countered by giving him the Delphi Shield.
Overall, he is a good addition for your team if you are lacking aerial units or cavalry.
Death Quote
Edit
"Milady..sister..I.."
—Zeiss's death quote in Binding Blade.